Dead Island Hands On Preview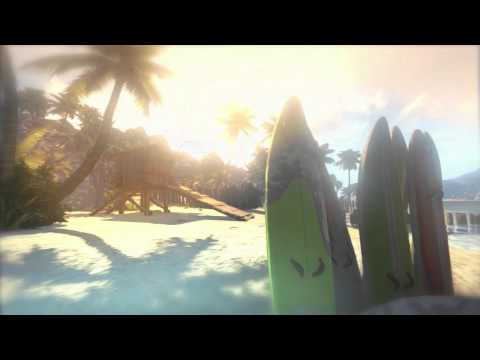 Gamespot just now posted a new video and some new info on the ever so intriguing trailer E posted. Dead Island looks to play similarly to the Left 4 Dead series, another good first person shooter. The difference here is that it seems like Dead Island focuses on melee attacks, instead of running around with a magic gun capable of holding a bazillion rounds of ammo. Another interesting twist is the addition of a  stamina bar:
Combat was all about maintaining our stamina. Attacking, running, jumping, and other such activities would all cut into our stamina bar, which would refill quickly provided we didn't do much more than walk a few steps. Without stamina, we couldn't defend ourselves.
The stamina bar would definitely make for a more realistic hack and slash experience. Not that zombies are, uh, exactly "realistic," but you catch my drift. Because some characters in fps' seem to be on the same cardio program Lance Armstrong was on when he won all those Tour de France titles. Or maybe having one nut really does make you more efficient. Shrug. Hopefully the characters aren't terribly stereotypical, as one of the playable people goes by the name of Xian Mei. I would hate to have an awesome shoot'em up be spoiled by war cries consisting of "me rub yoo rong time," and "hurry up and buy!"
Via: Gamespot